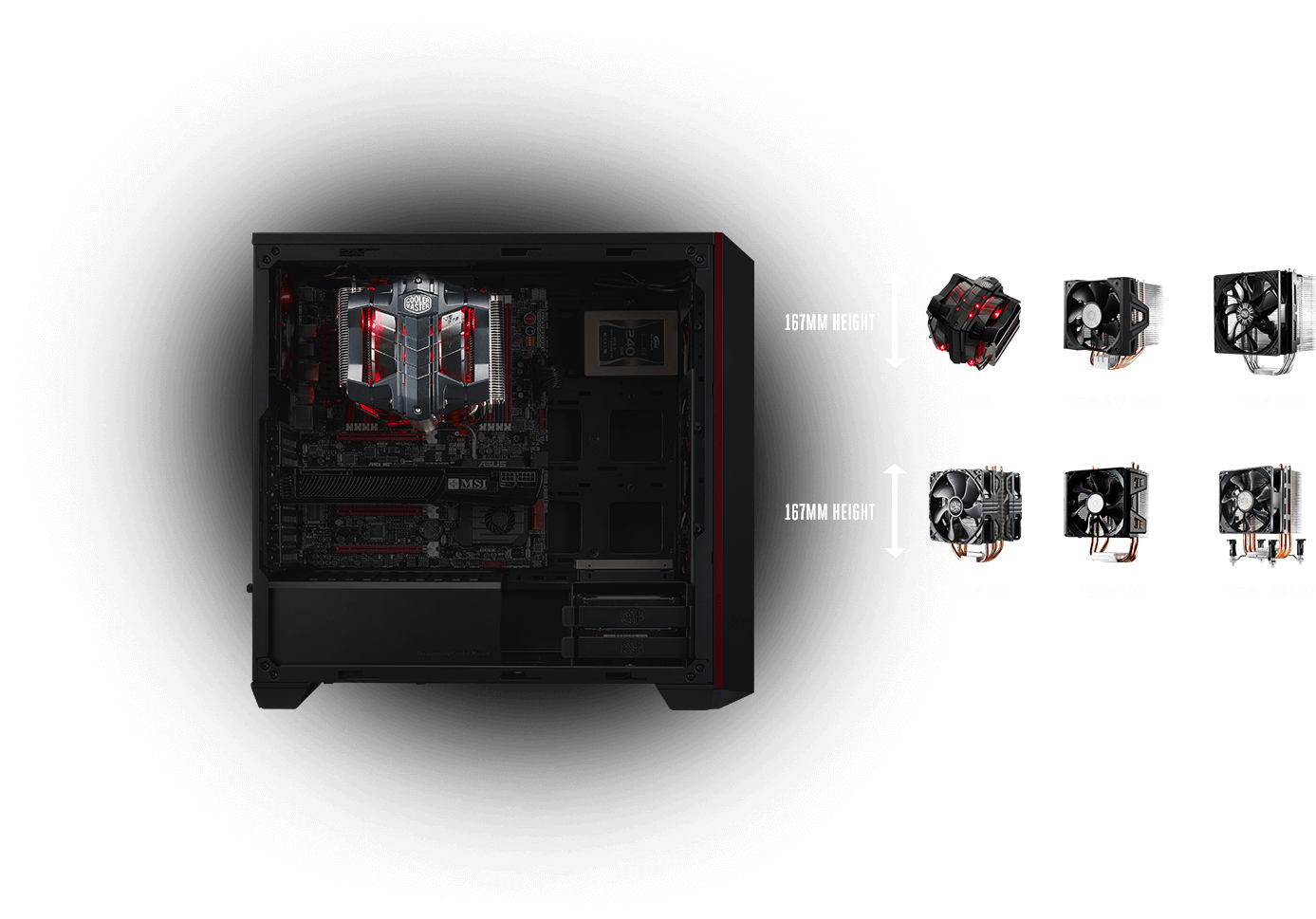 Expanding the Possibilities
FOR CPU COOLERS
No pushing! There's enough elbow room inside, even for beastly coolers.
UNMATCHED VENTILATION
FreeForm enables the option to install three front-mounted 140mm fans and a 280mm radiator for unmatchable ventilation due to a unique facility to horizontally shift the bottom-mounted hard disk drives. There's also support for up to six 140mm fans through the case, unique for a mid-sized tower.